African Swine Fever
African swine fever (ASF) is a highly contagious disease of pigs, warthogs, European wild boar and American wild pigs. All age groups are equally susceptible and mortality rates may be as high as 100%.
ASF is circulating and well-established within parts of Europe, Russia and China, with a reservoir of infection in the wild boar population. The disease is listed on the World Organisation of Animal Health (OIE) Terrestrial Animal Health Code, reportable to the OIE if identified and regular situation updates are published here.
Focus must be on ensuring ASF does not spread further. All pig producers are urged to ensure their biosecurity is tight, particularly vehicles, animals and people coming on to their units.
Spotting African Swine Fever 
With high-virulence forms of the virus, ASF is characterised by:
high fever
loss of appetite
haemorrhages in the skin and internal organs
death in 2-10 days on average
How to protect domestic pigs from infection
The European Food Safety Authority (EFSA) has produced a practical guide on African swine fever: what it is and how to protect domestic pigs from infection (below). From causes and symptoms, to precautionary measures, a list of best practices on how to protect farm animals and wild boar populations from ASF.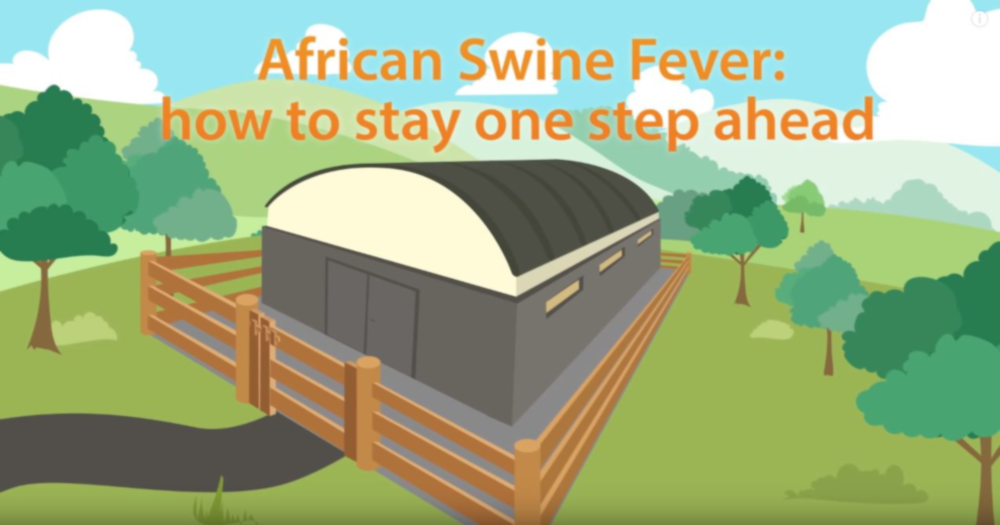 There are also EU PiG Ambassador case studies sharing general health management and biosecurity practices here.
Latest news from the EU PiG innovation group